The people who fuck with baseball around these parts – and by these parts I mean the complex universe – are not exactly abundant. And frankly, you don't need a doctorate to understand why basketball and football are so much more popular these days than the national pastime. But for those of us who continue to pick up hard for hardball, and who so desperately miss its presence in our daily lives, we would like to send a big fuck to the players and, more specifically, to the owners for having set the 2020 season, and the future of sport at risk.
It may have been a bit harsh and slightly Russ Bengtson-y from me – if you follow him on twitter, you know. But the fact that the MLB is the American sports league best placed to return the fastest and can own the sports spotlight as it has not done for decades, yet its players and owners are bickering over money make me so livid that I want to shoot a Beyoncé and bash a car parked in pieces.
So, having said that, I have a quick message for the billionaire owners and millionaire players from the Complex's small baseball fan contingent…
NUMBER CHOOSES AND BEGINS THE SEASON.
Baseball is about to give itself another evil black eye. Trash 2020 and players and owners could ruin baseball for a generation.
But baseball is going to play baseball, because labor disputes are unfortunately part of the culture of the sport, as are hot dogs, hits, races and Mets missing the playoffs. This latest drama, brought about by these unprecedented times, could not be as deaf as baseball attempts to carve out a prudent financial path toward resumption of play. And as these negotiations progress, without delay to agree on the conditions required for start the most unique season in MLB history, expect things to get really mean, very quickly.
If you haven't paid attention and are wondering what is delaying the return of baseball – ideally around July 4 – here is a brief overview.
Owners and players disagree on revenue sharing during the 2020 season, which will undoubtedly have fewer matches than usual and few, if any fans, at the stadium. And given that baseball gets 40-50% of its fan revenue from the stands, you have to get concessions from the players. But players already agreed to cut wages in March when the start of the season was initially delayed, and the owners' proposal earlier this week for an 82-game season with severe pay cuts was outrageous and just title ridiculed by the players. Below, the best and highest paid in the game, like Mike Trout and Gerrit Cole, who earn more than $ 35 million a year each, earned only 22% of their salaries. Meanwhile, players who earn much less, say $ 1 million, would take home more of their wages. In which capitalist society will superstars willingly accept payment a little more than reserves and aid pitchers?
The negotiations must of course start somewhere. But the owners withdrew this offer directly from the dumpster. It was rubbish, unfairly and unnecessarily penalizing the best baseball players in the harshest way. You could easily argue that it was a cheap scheme to recover the astronomical sums of money that you know owners hate to look for. The players had every right to be pissed off. They accused the owners of refusing to be transparent about their finances because they take all the risks of playing games and traveling from city to city, exposing themselves and potentially their families to COVID-19. And the owners want to pay players a fraction of what they were supposed to get?
This is why it is so easy to side with the players who, Jeff Passan of ESPN reported, will officially counter with a proposal to earn their wages prorated on a 100 game schedule. Cling to a nauseating battle between billionaires and millionaires over the next few days, if not weeks. There will be accusations of dishonesty and duplicity. There will be a lot of animosity. But damn it, it's better to have baseball in 2020.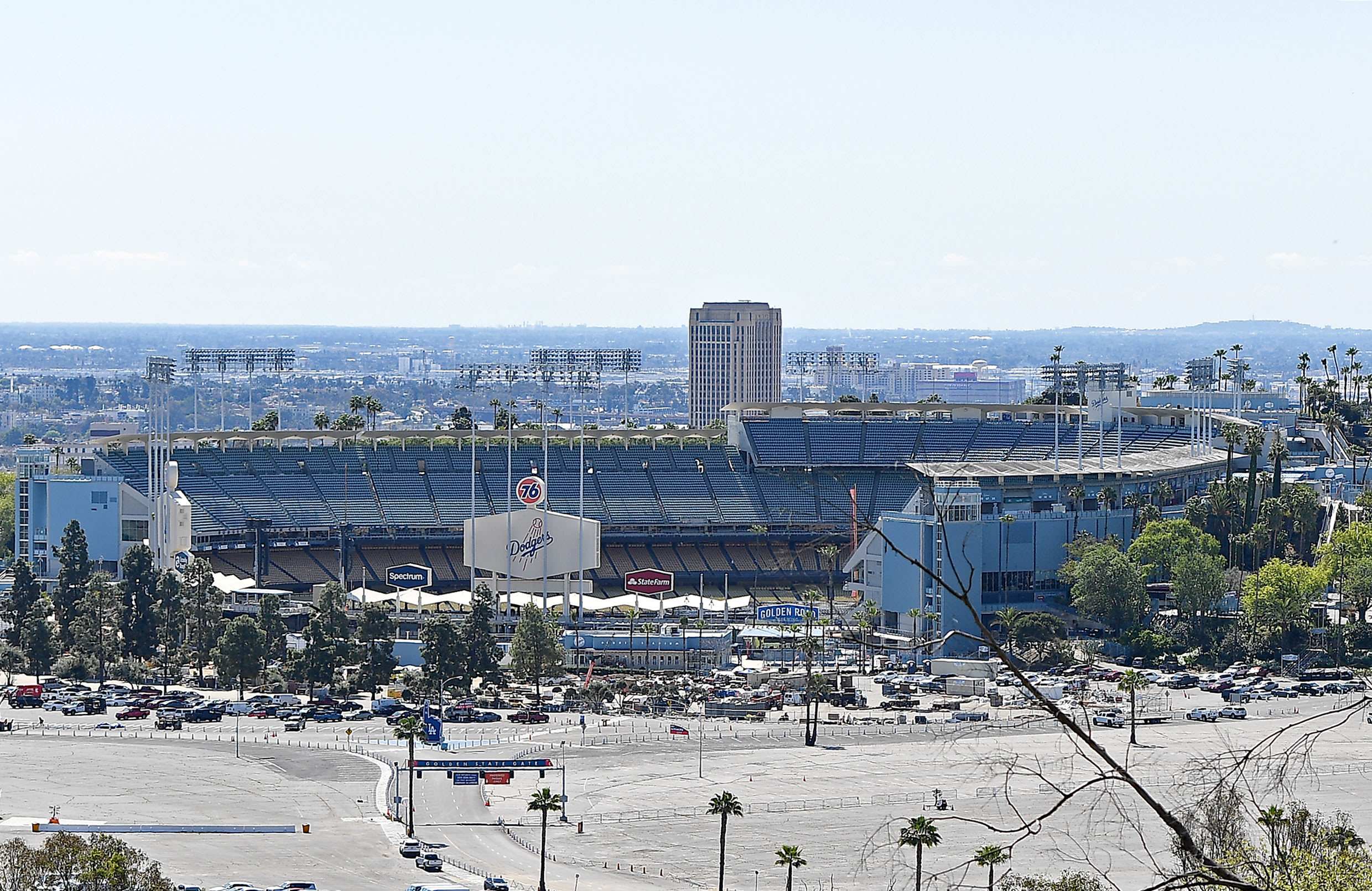 The worst case scenario – intentionally getting away from the 2020 season entirely – is not that far-fetched. You know that if you know anything about the relationship of the MLB Players Association with the owners. It has never been good and it would have deteriorated further in recent years. But for economic and therapeutic reasons, one would think that fresher buds prevail and we recover baseball because we need he. With a massive incentive to harvest the good will to be the first major sporting league to return to the United States, long before the NBA and NHL, as well as the ability to attract tens of millions of sports fans, and lucky enough to gain the attention of a younger and more diverse demographic like never before, you would think that these negotiations would not be so dramatic.
Yet here we are. Once upon a time in 1994, baseball shot itself in the foot by canceling the World Series due to a dispute between the owners and the players. The fans didn't come back in 1995. It took years and, really, steroids for the crowd and good vibes to refill the ball fields. Baseball is about to give itself another evil black eye. Trash 2020 and players and owners could ruin baseball for a generation.
So please, please, please, please, don't play. Do the right thing and start the games. The owners negotiate in good faith and stop being shady. Players like Blake Snell and Bryce Harper do not insult fans who earn less per year than you do in one game and complain that they are not getting every penny you originally owed. Smarten up, conduct business like adults and not a group of babies, make a deal and play ball.
But if rationality ends up losing acrimony and the games aren't back until July 4 – or worse – this hardcore baseball fan is ready to watch the MLB burn to the ground.